March 16, 2015 by Kathleen
Would you like to learn more about how your thoughts, emotions, energy and habits affect your interactions with clients?
Would you like your sessions to be more effective?
Would you like to understand human relatedness and connection and the underlying science behind human to human contact?
How about helping clients and yourself to be more embodied and in the present moment?
With my guidance and support, I guarantee you will feel better about your practice and your clients will find more happiness and peace.
I am now offering coaching and mentorship for mental health professionals and coaches utilizing many of the principles and lessons gleamed from my years working with horses. My experience of over 30 years as a psychotherapist and addictions' counselor qualify me to help others who have followed a similar path. I am also certified through the Pathfinders Institute in Short Term Dynamic Psychotherapy and am a board certified Coach.  
What I have noticed through my years of teaching is that many coaches are not trained in the basics underlying psychotherapy such as projection and transference.  As well I have found that the coaching model works well with those who have practiced, like I did, for many years as psychotherapists but are looking for a way to begin a more collaborative partnership with their clients.    I have found that whether you engage horses or work in an office or corporate setting that I can enhance your practice.  This is individualized program for people working with people and does not require horse work. I am also still offering the 6 month training program in Equine Facilitated Learning.
Here are a few words from some of the professions with whom I have worked: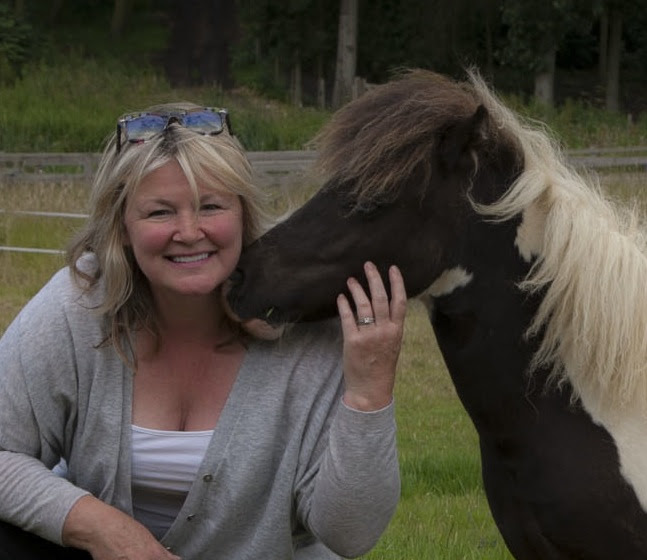 Kathleen's mentorship program, guidance and support have brought me to a new place in my professional and personal life. Kathleen has been my shining star and has taught me valuable lessons as a Cognitive Behavioural Psychotherapist working alongside my beautiful herd of horses, as well as enhancing the way I experience relationships in my personal life.
 The mentorship program is the most gratifying experience and has given me so much more than I expected. In the six months Kathleen and I have worked together, I have completely changed the way I offer my business, redesigned my service and expanded my client base. I never expected to achieve so much in such a short space of time. ~ Lesley Gough, Psychotherapist, UK
My experience in Kathleen's mentorship program was truly life changing. The thought-provoking reading assignments and consultations profoundly expanded my awareness of the equine facilitated learning field, in addition to transforming my overall understanding of human relatedness and connectivity. Her incredible wisdom of the healing potential of the horse-human bond, in addition to her vast background as a psychotherapist and her incredible knowledge and passion of neuroscience resulted in numerous discoveries and "a-ha" moments.  ~ Vatonia Harris, Counselor, Alberta Canada
I absolutely cannot put into words the value of Kathleen's program, her years of wisdom, and generous heart. She is truly in this work to make a difference. Kathleen is the consummate heart felt professional, offering incredible structure, back-ground, and documentation as a platform for her mentorship students. But from there, she is able to truly be with and understand all the challenges of the learning that might come up and holds your sacred space in such a way the you soar to your accomplishment and knowledge in this work.    ~ Carla O'Brien, Certified Coach, Virginia 
If these testimonials inspire you check out my mentorship page and find more from the other people participating in the program.  I highly recommend these individuals.
Email me with your questions and we can begin a dialogue on how we can design a program just for you.  I offer a free 15 minute consultation to see if what I offer can help you expand your practice and encourage you to soar!
Comments